Baby on the Way
Prepare to be a big brother or sister
This story helps you and your child prepare for the arrival of a new baby with practical language, ideas, and strategies from child development experts.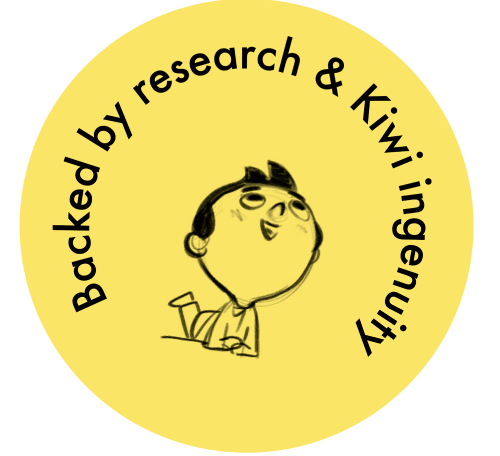 Key points
It's all about preparation, predictability and feeling engaged in the journey.
Talk about the family having the baby, not just the parents.
Keeping to normal routines helps kids feel secure through times of change.
Big emotions are a child's way of telling you they're overwhelmed.
For the child
Prepare your child for a new baby's arrival by including them in the process, helping them understand what's going to happen, and learning coping strategies to get through challenges.

The story follows the main character, Perry, who is helped by his best friend and family to discover the highs and lows of what it means to become a big sibling.
For the grown-ups
Relieve your worries about introducing a new baby to your child with expert advice at the back of the book helping you through this big milestone in your child's life.
Availability
and specifications
Availability
Across Australia and New Zealand.
Standard and express delivery options.
Ebooks avaliable worldwide.
Hardcover (includes free eBook)
A super sturdy hardcover with thick, child-friendly pages.
Softcover
A tough, matt laminated softcover with thick, child-friendly pages.
eBook
A digital download in ePub format, compatible with Mac, PC, smartphones and tablets.