Ready for School
Prepare to be a courageous schoolkid
This story helps you and your child get ready for starting school with practical language, ideas, and strategies from child development experts.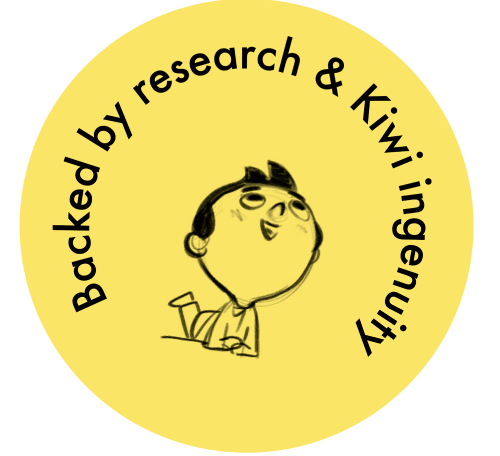 Key points
Celebrate effort, curiosity, and courage!
Make a visual checklist for the morning routine.
Let them choose some of the things they will need.
Create predictability and familiarity by visiting the school grounds.
For the grown-up
Make your tricky job of parenting a whole lot easier with expert advice at the back of the book so your child can start school with confidence.
For the child
Help your child start school with confidence by engaging them in the preparation, showing them what to expect, and learning strategies to cope when they need extra support.

The story follows the main character, Perry, and his best friend as they get ready to start school and discover how to become courageous schoolkids.
Availability
and specifications
Availability
Across Australia and New Zealand.
Standard and express delivery options.
Ebooks avaliable worldwide.
Hardcover (includes free eBook)
A super sturdy hardcover with thick, child-friendly pages.
Softcover
A tough, matt laminated softcover with thick, child-friendly pages.
eBook
A digital download in ePub format, compatible with Mac, PC, smartphones and tablets.